Empty space, drag to resize

Empty space, drag to resize

One of our primary goals at Unraveled is to shine a light upon as many different perspectives as humanly possible! We do NOT believe there is one way to do photography– we hate that way of thinking! We believe that EVERY photographer has something new and exciting to add to the conversation and right now, we are over-the-moon to add your voice! We aren't looking for the most "technical" photographers, we want creatives who aren't afraid to do things outside of the box and who aren't just doing the same thing everyone else is. The educational side of this industry can at times feel over-saturated with everyone just saying the same things on a loop, but we know there is so much more out there– so many voices still unheard! We cannot thank you enough for being here and lending your voice, knowledge and heart to our community of creatives who are eager to learn!


This can feel overwhelming, but we assure you... you are unique and you have so much to offer! We will brainstorm with you, but we want you to really take a step back at your photography and ask the question, "What makes me, ME?!" What is it that you do different? What is the thing you're sometimes embarrassed to admit about how you do photography because it's just not the way everyone else does it? THAT is the stuff we want you to lean into when it comes to education! There are so many photographers out there who have so many different ways of learning and executing... and you never know when the one little thing you do "weird" will make everything fall into place for someone else! Unraveled is a place where we celebrate our differences and wear our "weird" with pride. We are looking for instructors who are not afraid to stand-out and who are confident standing outside of the box! If you are reading this, we promise you... we believe in you and what you have to offer, we just have to figure out how to make you shine your brightest while helping our community to grow through education!

We have two different paths when it comes to your online educational journey: courses and screencasts! Both options will include top-notch education, but will differ when it comes to requirements, commitment level and of course, pay. Courses are more time-intensive and require a deeper dive into every aspect of what you are sharing through both video and written word. Screencasts, which are typically editing videos, but can also be other how-to videos, typically only require one educational video! Based upon the topic you are teaching, we will give you our best recommendation as to whether we believe your content would best be displayed in either a course or screencast option, but ultimately, the decision is yours!

Ready to take on a course?! Awesome! Here is a quick overview of what is required for our online courses!

Take us behind the scenes with you at your session while actively instructing and walking us through your process!
Teaching points with active instruction

Every photographer wants the opportunity to deep dive into your post-processing!
Must edit 3 images minimum

Must include before + after images for course

Insightful, educational and concise written content is a must for a top-notch course at Unraveled!
Minimum of 2-3 written sections

No fluff, easy for reader to digest information with headers

Connection is important to us! Short intro videos from instructors helps to connect with the audience!
Accompanied by written bio

Personal look into who you are as both an artist and

why

you are teaching on this specific topic.
Reels are the perfect way to help us market your new course and get it in-front of as many faces as possible!
Can be short clips, unfinished reel

Vertical phone video from behind-the-scenes

You will be required to promote your course at least 5 separate times during its first month of release!
Instagram, Facebook or TikTok

Original posts, re-shares do not count towards requriement

Custom coupon code provided
Overwhelmed? We know... but we promise this process is a lot less painful than it seems! We are here to help you navigate these unknown waters. Below you will find helpful tips + tricks to guide you along as you are creating your content!

This is the most crucial part of any course! We want you to feel a sense of pride about what you are putting out in-front of the Unraveled community, because this is your opportunity to really make an impression as an educator in the photography world! It's important to us that you feel supported throughout every step of this process and we know that the video portion is always the most stressful... but we hope this video will help to ease some of your stress and get you creating without second-guessing!
INTRODUCTIONS.
Every new video needs a new introduction! A quick hello, introducing yourself and explaining to the audience outlining what to expect from the video ahead helps to set the tone. Time is money and they don't want to waste their time watching a video just to find out it didn't cover any of the information that is pertinent to what they are seeking out!
OVER EXPLAIN.
These videos are designed to be educational... don't be afraid to over explain any part of your process! The more you are able to breakdown your process ensures that our audience is grasping the concept! There is no time for Q+A during a pre-recorded video, so you want to try to preemptively figure out what questions students may have and answer them!
CONVERSATIONAL.
Pre-recorded videos are tricky, because you're just talking to a camera... but it is important that our online education feels as "in-person" as possible! The best way to achieve this is to interact with the audience by acknowledging them! In the past, we've received a lot of videos where instructors just do their thing while ignoring the audience. Imagine we are right there with you at your session!
QUALITY.
We are not expecting any of our course videos to be nominated for any awards, but we do take pride in everything we put our name on! We put a lot of focus on audio, because what good are your great ideas if we can't hear them? Videos do NOT need to be shot on a DSLR, as long as the picture and audio are good quality. We trust your judgment!
REMEMBER YOUR AUDIENCE.
Our photographers are busy doing a million and one things! Keep this in mind when making your video. More than likely, your video will be played in the background with a distracted audience... it's so important that you could watch your video back and learn just as much if you were watching it with your eyes closed!
KEEP IT MOVING.
Time is precious and if you find yourself bored watching your video back... chance is, we are bored too! Feel free to fast forward parts that are slow to keep things moving along! Remember, people often learn more when they feel entertained, use music to help keep the story progressing while keeping the audience engaged!
Empty space, drag to resize
NEED MORE TIME?
We really don't want course videos to exceed 45 minutes! Again, it's a timing thing for our audience! We would rather have three 15 minute videos that splices up the session. This is very helpful when it comes to trying to recall certain information!

Audio is a VERY crucial part to creating a quality course! We have put together a few recommendations for different microphones we suggest! These are not your only options, just ones we have personal experience with and love using!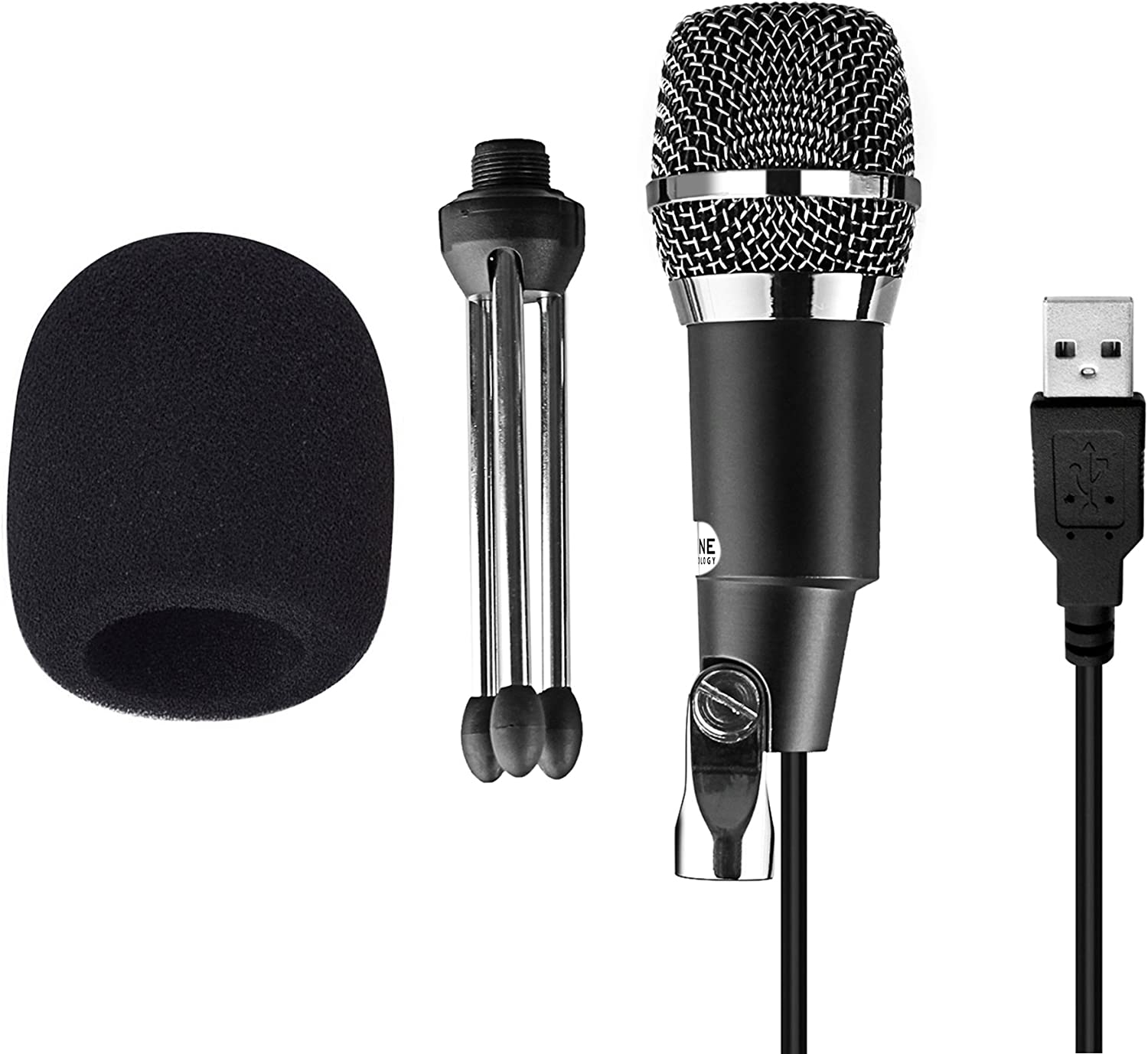 FIFINE Plug and Play Home Studio USB Condenser Microphone

An extremely affordable option for screen recording! This microphone is extremely easy to use and gives great quality sound!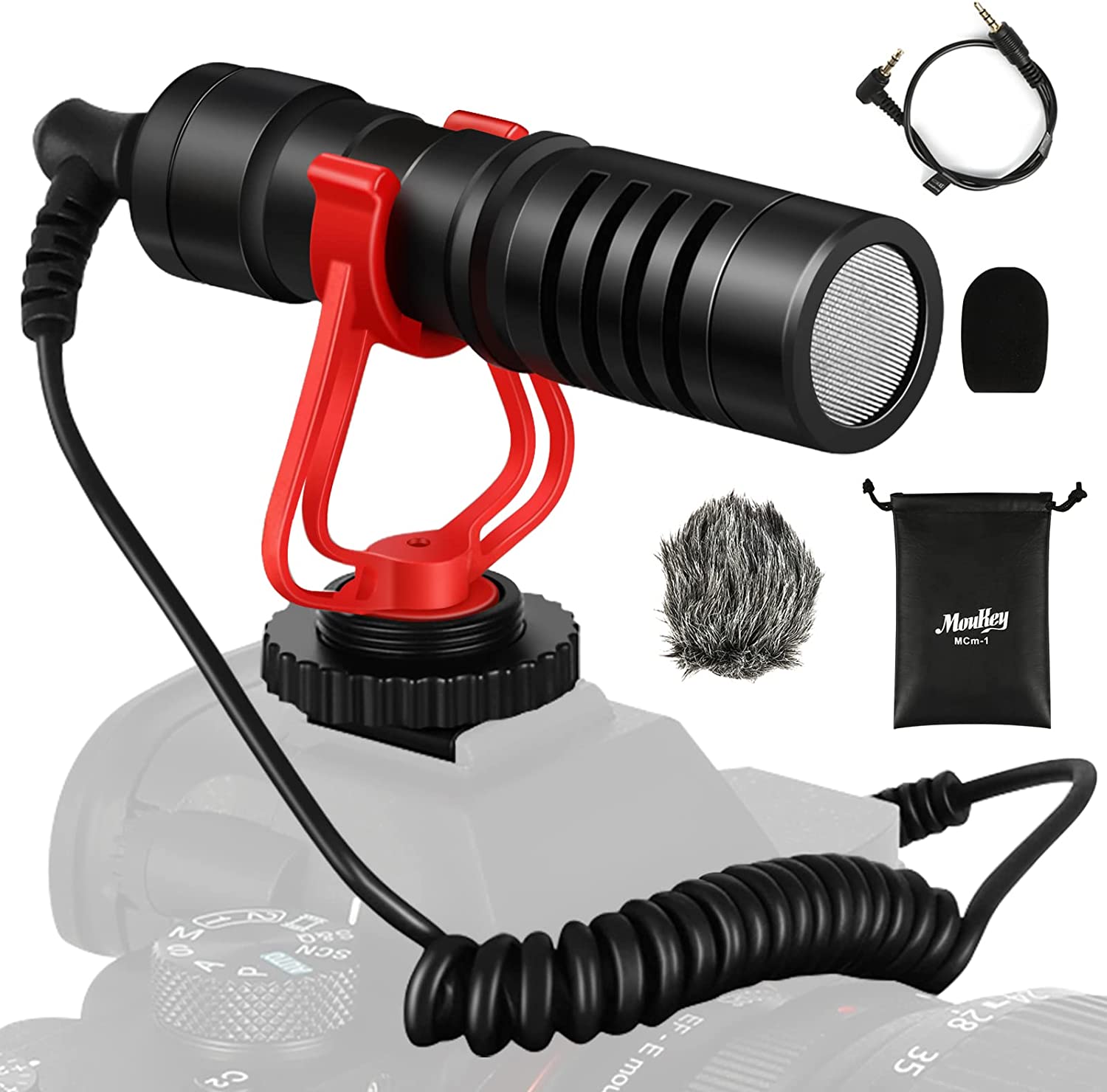 Moukey MCM-1 Video Microphone, Camera Microphone with Shock Mount

A very simple mic that fits to the hot-shoe of your camera! This microphone is very easy to use and perfect if you are shooting in a place with not a ton of extra background noise!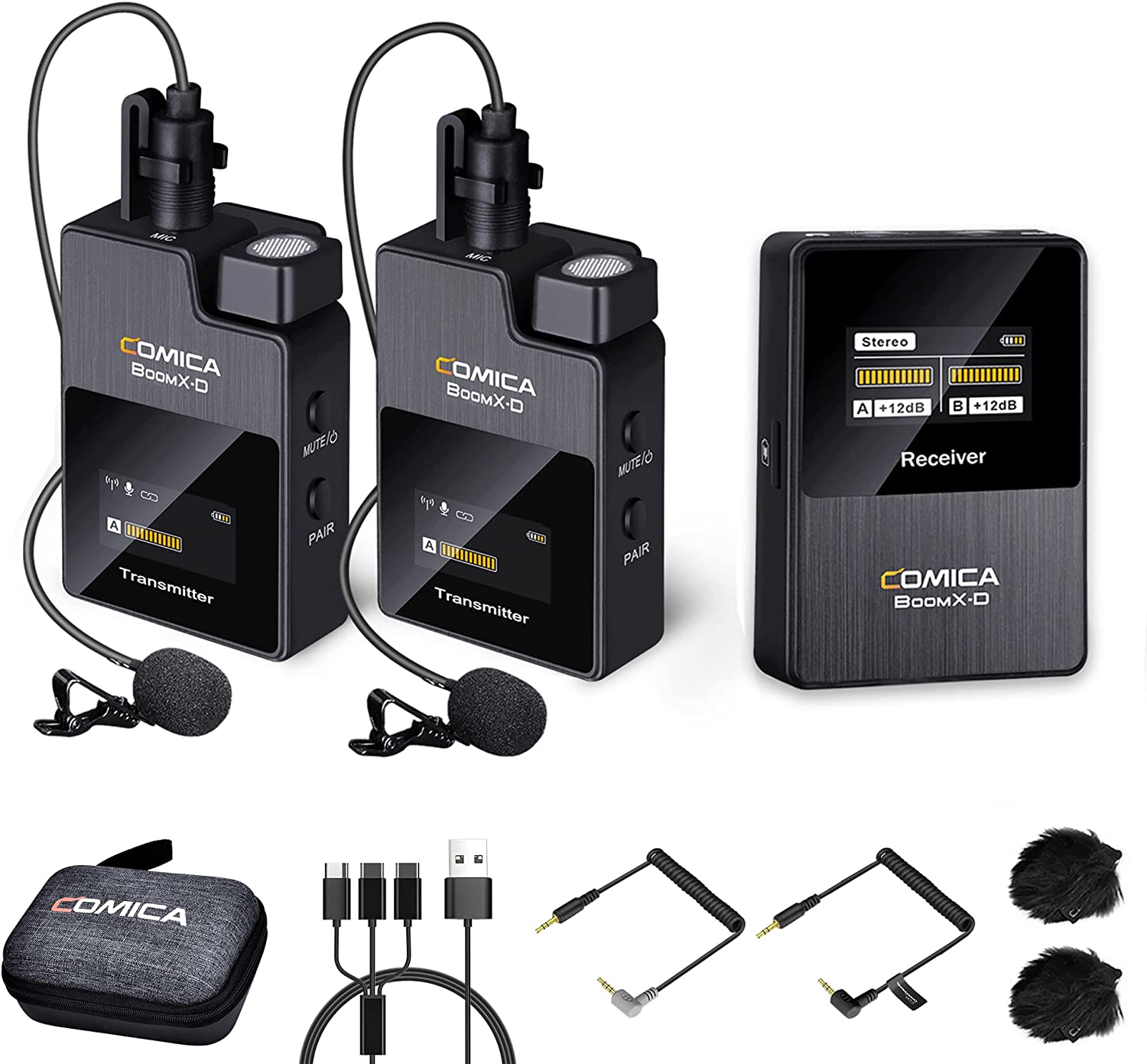 Comica BoomX-D2 - Wireless Microphone

This wireless microphone is great for recording your behind-the-scenes. Going the wireless can be a little tricky and have a bit of learning curve! A wireless setup is best if you live in a place with a lot of wind that will interfere with your audio!
*LIFE SAVER TIP*
Always make sure to test out audio EVERY SINGLE TIME before recording. There is nothing worse than realizing after you've had a great session that your audio has failed you!

SOUND QUALITY.
We need to be able to hear you! This is a very simple concept that many instructors in the past have dropped the ball on! It is important to us that our audience can easily understand your process and every step you are doing and that process starts with having quality sound and recording in a space with minimal background noise! Please listen back before sending to us!
BEFORE + AFTER IMAGES.
Screencasts don't always do the best job displaying colors the way they appear on your screen! Including before + after images of the photos you've edited will help the audience get a clearer picture on how your post-processing will translate to final images! Before + After collages are great, but if you are unable to do so, we can always help you with this!
ELABORATION.
We all use presets and we all know how to apply a preset to an image... we're going to need more than just clicking apply! Walk us through how the preset adjusts your image and how you manipulate it to work for you! Elaborate! If you truly are a "one-click" kinda preset user, walk us through a different part of your post-processing! (masking, special effects, etc.)
FRIENDLY FACE.
Every teaching opportunity is an opportunity to build your credibility as an instructor in this industry. It is important to make sure you are "showing up" as much as possible throughout your course! We do ask that you show your face by turning your camera on during every editing video! We know you hate it, but the audience loves it!
OUTLINE READY.
It will help you so much when you are creating your editing video if you map out a quick outline beforehand! It's easy to get sidetracked while doing your thing! We want to make sure, just like behind-the-scenes videos, that these videos are focused on the primary goal and quickly get to what's important!
SCREENCAST-O-MATIC.
Don't have your own screen recording software? No worries. All Unraveled instructors have access to our screencast-o-matic account!
Username:
[email protected]
PW: Unraveled#2017

Videos can at times feel scattered with thoughts and ideas, but written content is your opportunity to organize all your thoughts into concise and cohesive ideas! Over the years, we have been given a lot of "fluff" pieces when it comes to written content for courses and we are done with it! A short personal story to help demonstrate an idea? Great, love it. A novel about what Autumn means to you because of your grandpa is really just wasting everyone's time. Our photographers have limited time to dedicate to their education, so when they make the time, we want to make sure we are giving them the goods!
3 WRITTEN SECTIONS.
Your course requires at least 3 written sections with a 500 word minimum each. These sections should be an extension of your behind-the-scenes video. Elaborate on your process and dive even deeper into the things that set you apart! Don't hold back!
EASY TO READ.
We are not interested in PhD level writing! Keep it real, keep it down to Earth and keep it personal! Bullet points and header sections make sifting through your thoughts so much easier! We will check your grammar, but it never hurts to give it a once-thru on your end!
MEAT + POTATOES.
Let's fill 'em up and leave 'em stuffed! Your written content needs to get down the goods– we aren't looking for fluff pieces! Be cognizant of your audiences time– they want to get in, learn quickly and start applying as soon as possible! Get to the goods and get there quick!
ORIGINAL CONTENT.
We can't believe we have to say this... but if we're saying it, it's because it's happened! Your written content needs to be in your own words. We cannot publish plagiarized content! If you EVER find yourself copying + pasting... just stop what you are doing and re-evaluate!
USE YOUR VOICE.
We want you to use this opportunity to really put yourself out there as an instructor, not just at Unraveled, but in the photography education industry as a whole. This is your opportunity to connect with an audience and make a name for yourself! Be YOU!


TIE IT ALL TOGETHER.
It is so important for everything in your course to tie all together. Sitting down and creating an outline before you film will help you track your ideas and keep you on topic! We want our courses to be concise and cohesive beginning to end! Stay focused!


Why do we need written content when we have video? You have to remember that our photographers are always multi-tasking! Our videos are often a soundtrack photographers listen to while they edit or work on other backend parts of their business! As they listen, they are soaking up the information and having lightbulb moments... but because they've got a lot going on, sometimes they forget! This is where written content really shines! It's difficult to go back and find what you are searching for in a video... but it's much easier to scan written word and quickly refresh!

We hate reels just as much as the next person... but we want to make sure we do everything to get your brand new course in-front of as many people as possible! We don't want this to stress you out... this step is actually VERY simple! Here's a quick video of how to get quick reel content while filming your behind-the-scenes!

Once you are officially on board with creating your course, you will receive access to your very own Google Doc. This doc will be shared directly with Sarah. You do not need to save any changes, it will save as you go! Your Google Doc will have spots for your written content, as well as spots for you to link to your videos! This Google Doc will be your life-line to Unraveled– anything and everything must go into your Google Doc! Sending content separately can lead to losing items!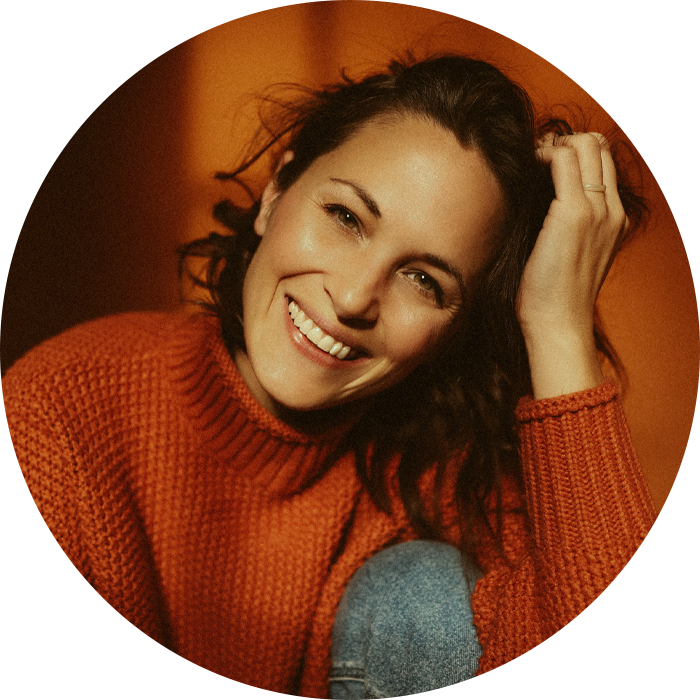 This is Sarah and she is who you will primarily be working with throughout this process. Sarah is a hard worker who likes efficiency and people who take pride in their work! If you are struggling or just want someone to bounce ideas off, Sarah is your girl! Sarah has successfully helped many artists navigate their way from photographer to instructor with ease, over the past 5 years!
Empty space, drag to resize
If at any time you have a question, Sarah is here for you... but never on the phone! Shoot her over an email at: [email protected]