We just want you to know that WE SEE YOU and we know everyone is struggling with social media and being SEEN right now. So we want to do what we can to help you get in front of more people. SO, if you are creating any photography educational reels (or reels that resonate with photographers), invite Unraveled Academy as a collaborator when posting so we have the option to also share that reel and reach even more people!!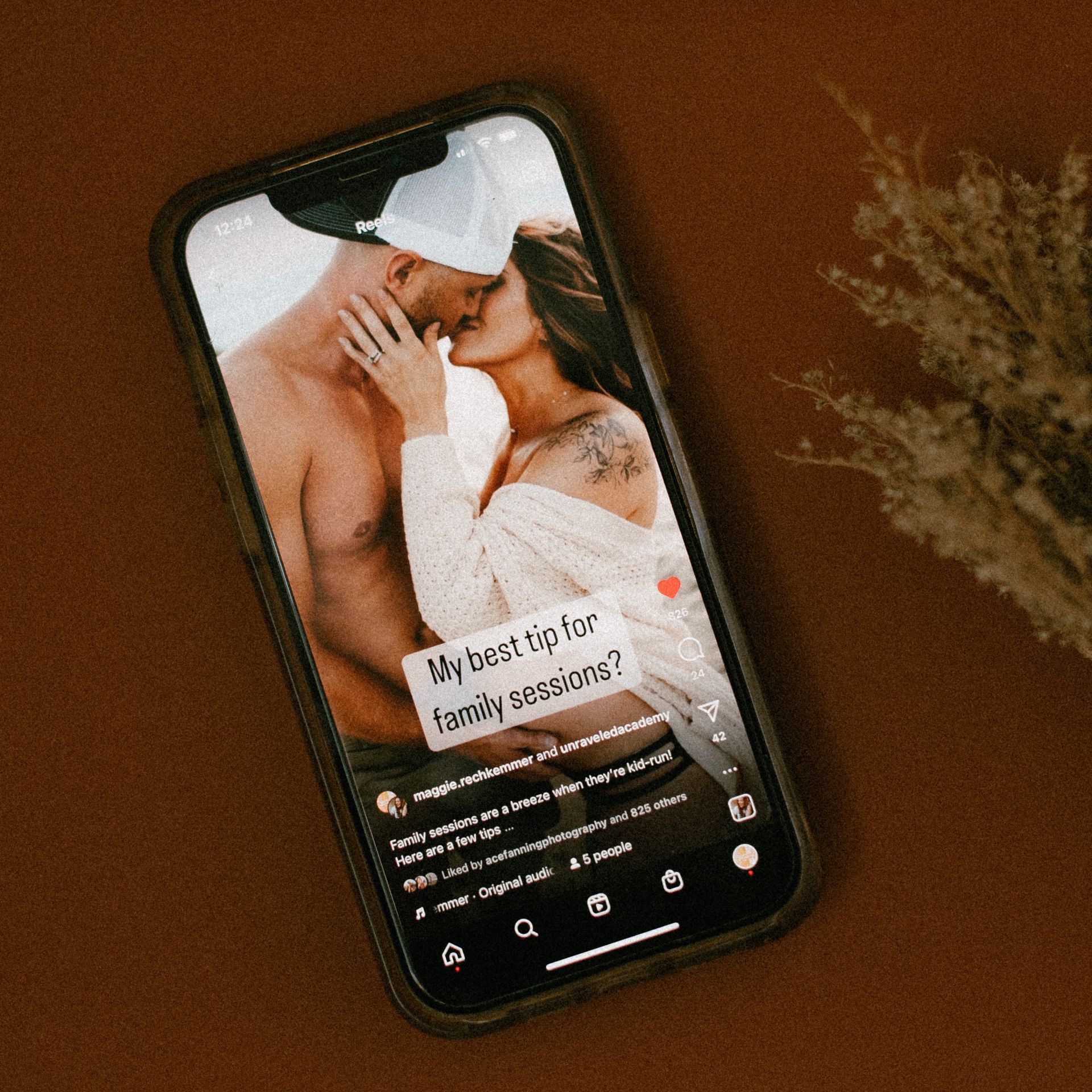 REEL

IDEAS

We are open to any and all ideas related to photography, but here are some reel ideas we would love to collaborate on:
Posing ideas for kids, newborns, families + couples

Camera tricks or settings

How to run a successful session (or mini session)

Understanding light
Composition and layering

Wedding gear must-haves

Prop ideas

Color theory

Editing tips

How to nail sunflare

Tips for sessions

Shooting in at golden hour or blue hour

Styling
Empty space, drag to resize
Need some help making
reels?
Check out this reel on making reels that Unraveled instructor, Tiffany Benacquista created for us